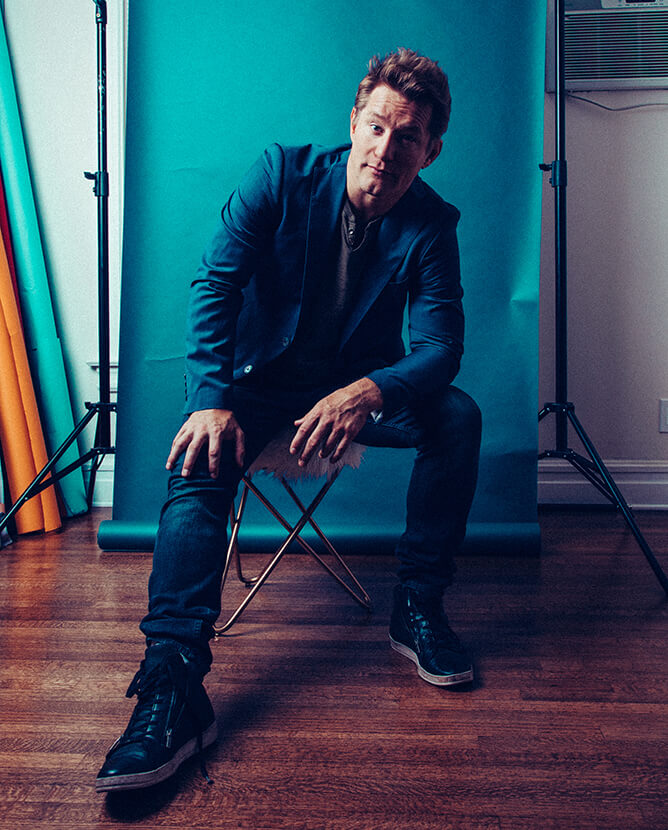 Bio
Bill Dawes is an actor/comic/writer from Virginia with an Aerospace Engineering degree from Princeton University sitting in a storage box somewhere.
Bill has appeared in dozens of TV shows, including "Special Victims Unit," "Elementary," "Criminal Minds," "Kevin Can Wait," "Rizzoli and Isles," "Royal Pains," "The Following," "Sex and the City," "Damages," and many more. He has played lead roles in several feature films, including the award-winning independent films "Before the Sun Explodes," "Evenhand," and "Fiona." He also played leading roles in two MGM children's films — "Just for Kicks" and "Recipe for Disaster."
With a Masters Degree from NYU, Bill is 3-time Broadway veteran, most notably originating the role of Paul Hornung in the Tony-nominated play "Lombardi," directed by Thomas Kail. His most recent Broadway role was Mickey Mantle in the MLB-produced "Bronx Bombers."
As a standup comedian, Bill has performed in over 12 countries, including New Zealand, South Africa, the Philippines, and USO tours of Iraq. Kuwait and Afghanistan.
Bill calls both New York and LA his home (depending on his mood) and considers the Hollywood Laugh Factory and Gotham Comedy Club his home clubs. He has more videos than any other comedian on the Laugh Factory Youtube channel (over 50) and has appeared twice on "Gotham Comedy Live" on AXSTV.
As a writer, Bill has had several articles published in publications like "The New York Observer," "Punchline Magazine," and "Good Men Project." He has also written for several comics, including co-writing Jamie Kennedy's Comedy Central special "Uncomfortable."
FUN FACTS: Bill's a former professional breakdancer, a former kundalini yoga teacher, and a current Brazilian Jiu Jitsu brown belt.